Ultra Lift
Whether you're a novice in the kitchen or looking to expand your pots and pans collection, our Ultra Lift range offers the perfect solution. Boasting a stylish dark grey aesthetic, this contemporary range will enhance the look of any home kitchen, no matter the size or shape. The non-stick technology is so good, that you won't need to cook with any oil or butter. Food simply lifts off, leaving behind a wipe clean surface, which is why we call it Ultra Lift…
Suitable for all hob types, excluding induction hobs.
The range features our very own Ultra Lift non-stick coating, which allows you to cook without the need for oil or butter. With non-stick as good as this, your food simply lifts out and leaves an easy to clean surface, which is why we call it Ultra Lift!
We specifically tailored Ultra Lift to make life easier. Forget your washing up woes, the extreme release non-stick coating doesn't just stop when the cooking does. A quick rinse with some washing up liquid and a wipe-clean should have your cookware looking as good as new.
Ultra Lift's minimalist design will look the part in any kitchen. With bakeware and a knife set to match, it truly is a fantastic range of products. You're bound to love it!
There's no need for oil or butter with cooking with Scoville Ultra Lift. We like to call this 'dry frying. The coating is also PFOA free, as well as flake and peel free, meaning it's safe for the whole family.
Dry frying is a great way to cut out those extra few calories while cooking day-to-day. Whether you're cooking up an omelette or treating yourself to some pancakes, Ultra Lift helps you become healthier without you even trying!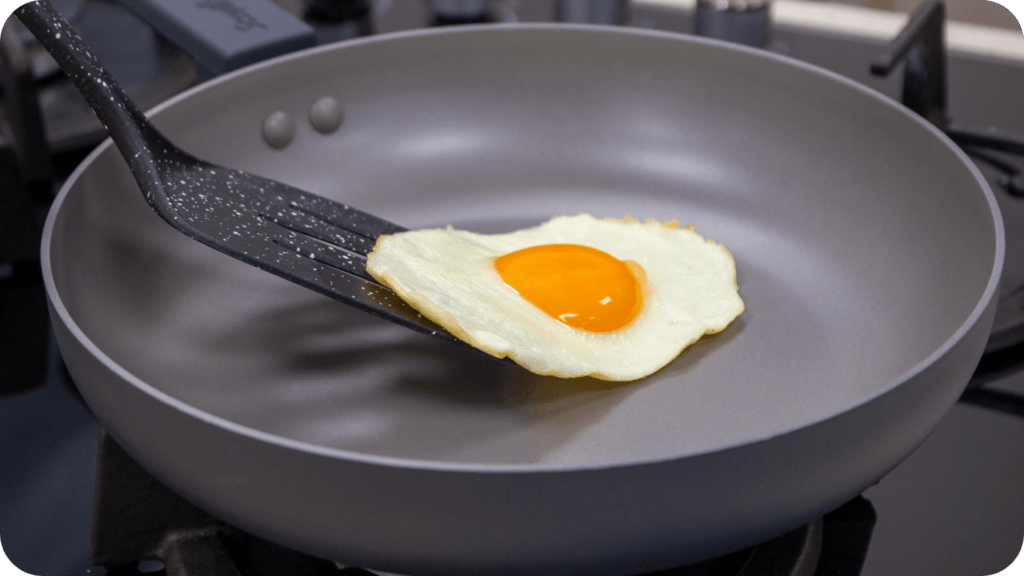 The Scoville Ultra Lift range comes with a 5-year guarantee*. To view the full terms and conditions or to register your guarantee, simply click here.
Best Selling Ultra Lift Products